Epoxy Coatings in Grove, New Jersey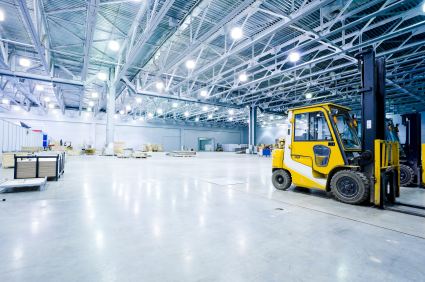 If you are looking for an expert to apply 100% Solid Epoxy Coating to your Grove floor, look no further! Applying Epoxy Coatings to coat your Grove industrial flooring is the most cost effective method of protecting your floor surface and preserving your flooring investment. Concrete flooring requires a protective barrier to protect it from corrosion due to spills, chemicals, chips or weather. Everlast Construction & Painting LLC specializes in the application of Solid Epoxy Coatings on commercial or industrial floors. Our coatings will protect your floors for years, and provide a smooth, polished surface that is inexpensive and easy to clean and maintain.
Everlast Construction & Painting LLC's process for expert installation of Epoxy Coatings in Grove New Jersey
1. The surface cleaned to remove any dirt, grease or stains.
2. The pH is neutralized to promote binding of the coatings.
3. The epoxy coating is expertly and thoroughly applied.
4. After the surface cures, you'll be ready for business.
Benefits of Epoxy Floors
Provides a protective barrier against corrosion and spill Provides a smooth non-porous surface that is easily maintained
Safe, slip resistant surface
Provides a smooth non-porous surface that is easily to maintain and scratch resistant
Decorative chips or colored sand can be added for interesting effects
Epoxy is a cost-effective flooring solution
Ideal for industrial kitchens, restrooms, warehouses and factory floors
Epoxy coatings bind to any surface and dry fairly quickly. Everlast Construction & Painting LLC will work during your off hours as to not disrupt your business. Protect your employees and customers with a slip resistant finish of your Grove floors. Epoxy also strengthens the surface of your flooring, to prevent chips and scratches. Once we install your epoxy coating, the cleaning will become a cinch as well. Because the surface will be nonporous, drips and spills will wipe up easily. There is no special care required, and the strong surface is easily cleaned by mopping with a mild detergent. The floors can be burnished periodically for a high gloss.
Types of Grove Facilities Ideal for Epoxy Coatings
Clean rooms
Retail establishments
Storage facilities
Warehouses
Commercial Kitchens
Distribution centers
Office buildings
Schools
Hospitals/Medical facilities
Laboratories
Aircraft Hangars
Hotel Lobbies
and More! We can apply Epoxy Coatings to many Grove facilities.
---
Call for FREE Epoxy Coatings Quote
---
WHAT CUSTOMERS ARE SAYING:
5★★★★★ - "Jerry is an excellent communicator and is punctual which is very hard to find with contractor sometimes. Our house needed a lot of work, and Jerry was definitely up for the task. He spackled and painted our walls and made the house look brand new, while being affordable.he is efficient, does great work, and keeps the house tidy as well. Definitely would recommend Everlast Construction and Painting.
Thank you, Jerry!"

Bledi in Garfield, NJ

2019-04-09

5★★★★★ - "We've been working with Everlast for 18 months. Jerry does beautiful work and is always professional."

Diane

2019-03-20

5★★★★★ - "I bought a house from the auction and I was looking to hire a contractor for my interior and exterior remodeling and I was so pleased to hire Everlast Construction and Painting. Jerry and his crew were honest and friendly. They were showing up always on time,very skilled and professional. I would highly recommend Everlast Construction and Painting."

Edi in Lodi, NJ

2018-03-01